As we near the start of the 2022-23 school year, you can find helpful information about Open House and PK/Kinder Camp by clicking the link below!
https://5il.co/1fm3v
LCISD students in incoming grades PK-5 can adopt a football, cheer, or pom Pirate for the 2022 Varsity Football season! The cost is $50, which includes the cost of the Adopt-a-Pirate t-shirt. For more information and to print a registration form, click (
https://5il.co/1ckrp
). Adopt-a-Pirate assignments will be made in the order registration form AND payment are received. The deadline is MONDAY, AUGUST 8. If you have questions about the Adopt-a-Pirate program, email
hhendrix@lcisd.net
!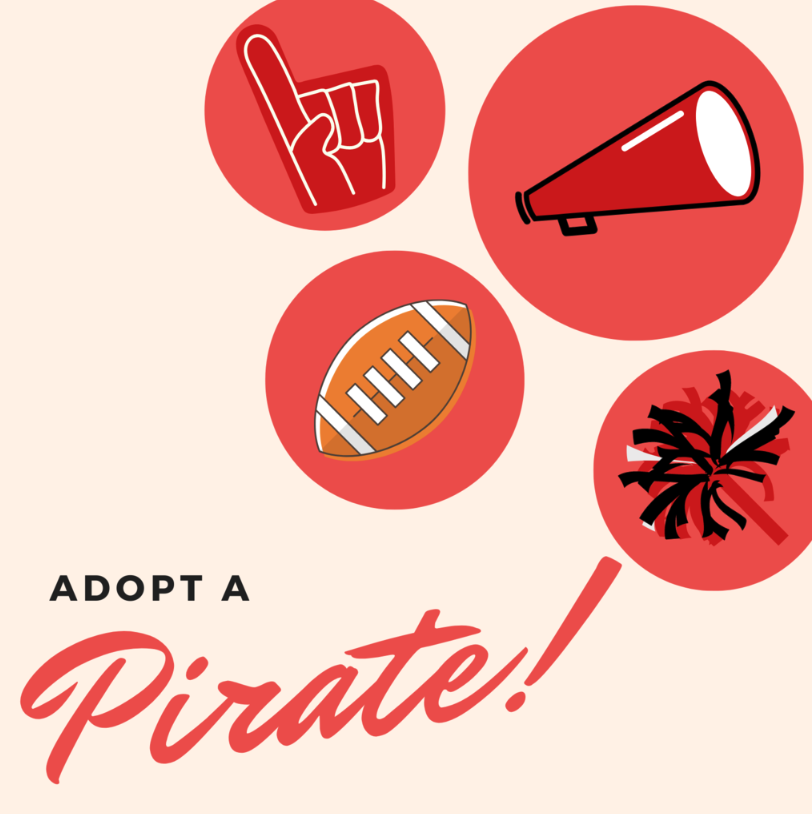 A new after-school program is available to fourth and fifth grade students this school year! Twice a week, students will have the opportunity to learn to play the violin or cello (dependent on campus) in a Suzuki Strings class! This program is offered at no cost, but families will be asked to provide their own instruments. See the flyer for more information about Suzuki Strings!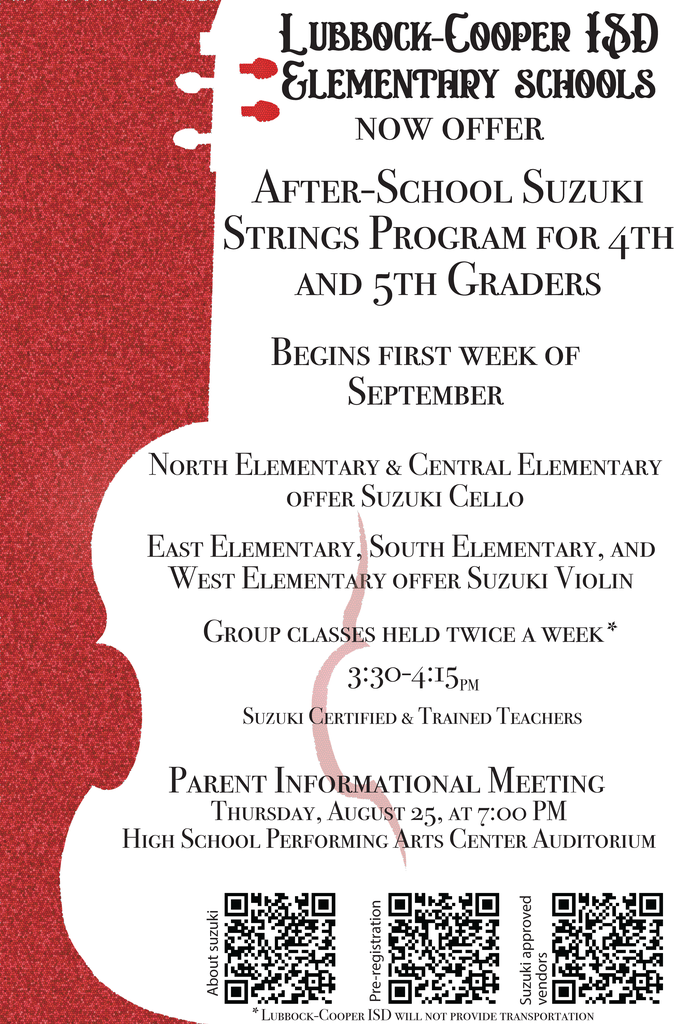 Adopt a Lady Pirate Volleyball player for the 2022 season! The cost is $50, which includes a t-shirt and free home game admission! Visit
https://5il.co/1f60h
for more information and a printable registration form. Deadline to sign up is Monday, August 15!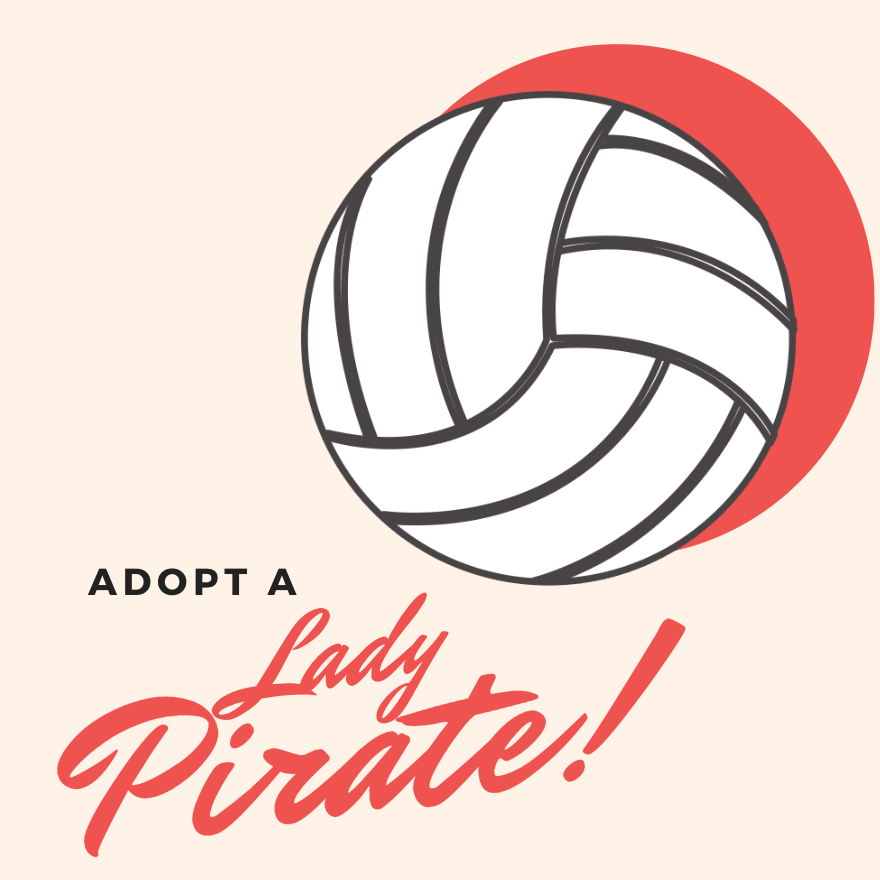 Funding for all students to receive free school meals is no longer available to school districts. This year, students must either pay for school meals or qualify for free or reduced-price school meals. Visit
https://www.lcisd.net/article/792982
for important info!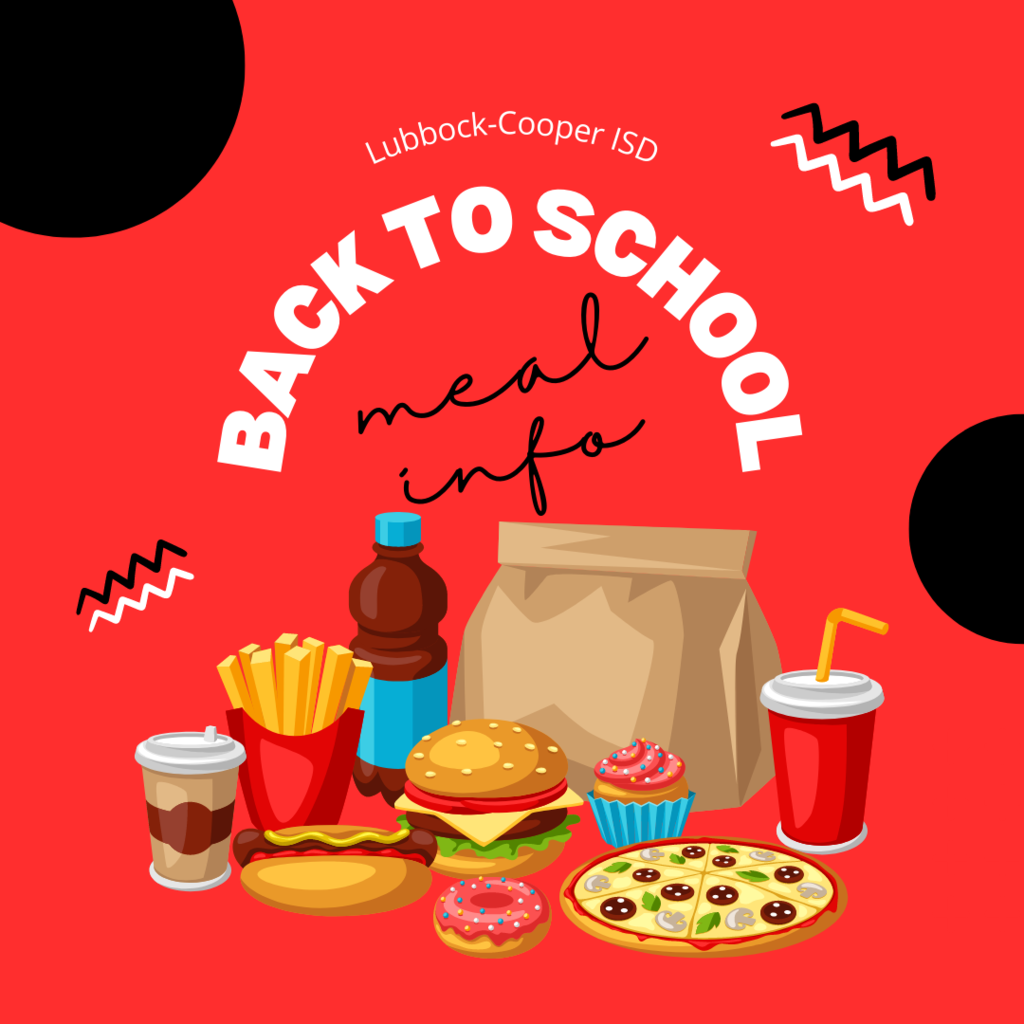 New to the district? Enroll your child ONLINE today! Beat the back-to-school rush and get the enrollment process underway by visiting
www.lcisd.net/page/newenrollment
!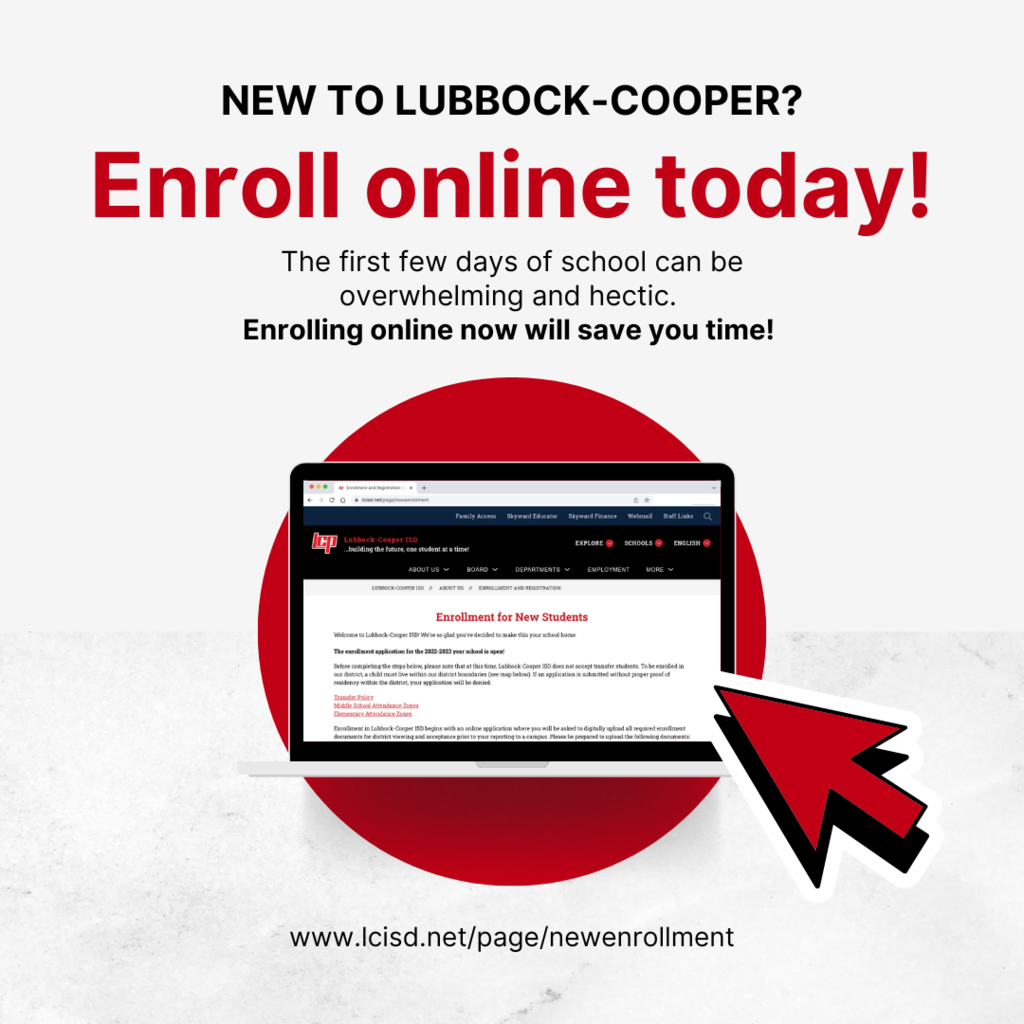 Registration for the Lubbock-Cooper Youth Football Association 2022 Season is open now through August 21! If your incoming K-6th grade child is interested, click here (
https://5il.co/1dpvc
) for details (including cost, important dates, and game sites) and a registration link!
Lubbock-Cooper ISD is partnering with United Pharmacy and the City of Lubbock Health Department to offer back-to-school immunizations from 12:00-4:00 p.m. on Monday, June 20 at the LCISD Administrative Offices (13807 Indiana Avenue). Open to private insurance, Medicaid, and uninsured. No appointment necessary, just look for the City of Lubbock Immunization bus in the parking lot. Minimum age is three years old. If possible, please bring your child's immunization record card so it can be updated. If your child is insured, please bring medical and pharmacy insurance cards. Several adult vaccines will also be available, including pneumonia, shingles, COVID, and more.
It's ALMOST summertime, LCP family!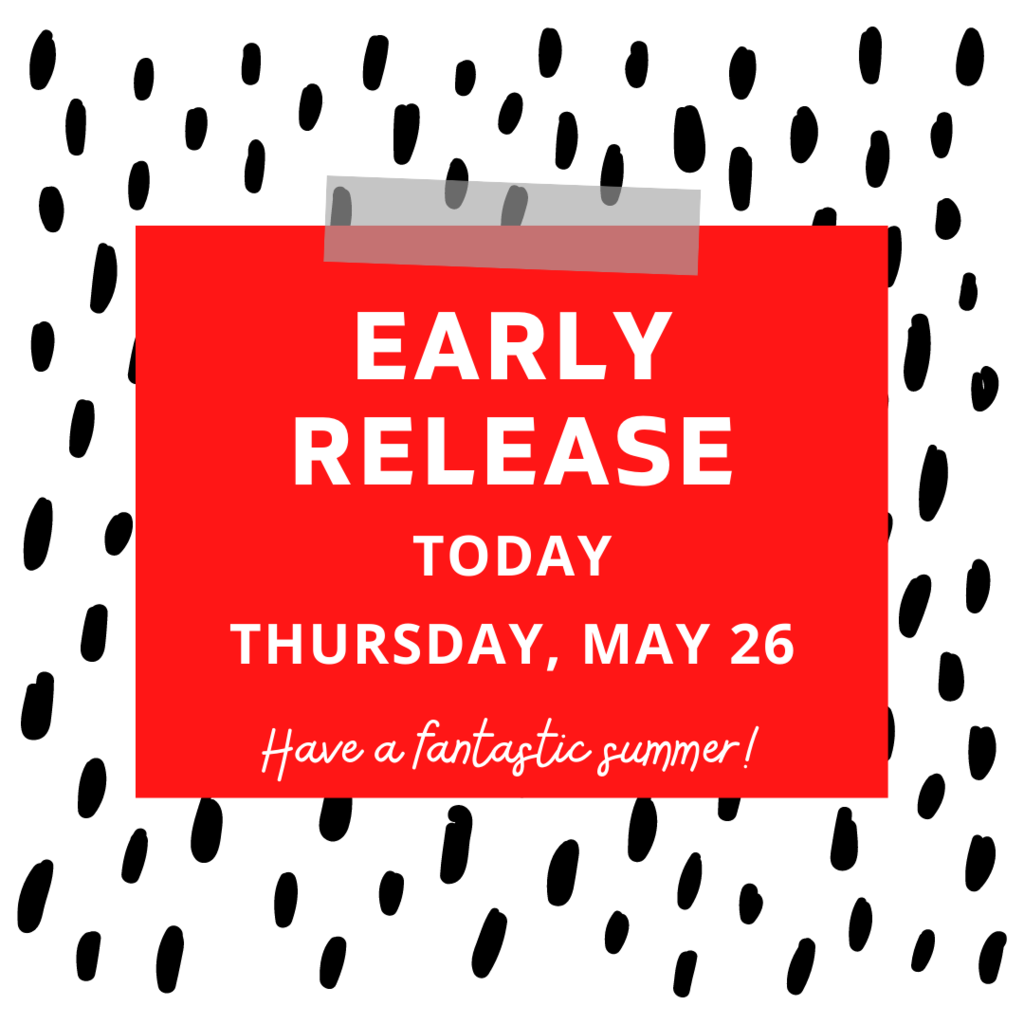 There is still time left to register for @CampInvention this year at Central Elementary, but you must hurry before the spots fill up and the discount ends! Only a few more days left to save $15 on your registration to this unique, hands-on experience taking place the week of June 6, where kids will build confidence and make friends through STEM activities. Use code SUM15 by 5/18 to save! invent.org/mylocalcamp
Did you know that South Elementary's own Berkley Waters was one of the youngest females to compete in barrel racing at the Junior World Finals in Las Vegas in December? She has been a competitive barrel racer since she was seven years old, and her total earnings to date are over $10,000! We're impressed, Berkley!
Congratulations to South Elementary Pirate Ally Miller, who received a first place ribbon at the World Taxidermy Competition last weekend! Ally has competed with her piece, a grey fox, in several state shows, receiving additional ribbons and the Most Outstanding Youth honor! Way to go, Ally!
We are closing in on the end of the year, and it's time to prepare for technology equipment returns! If you are unable to turn in any of the required items, visit
https://url.lcisd.net/ITpricing
for a list of pricing.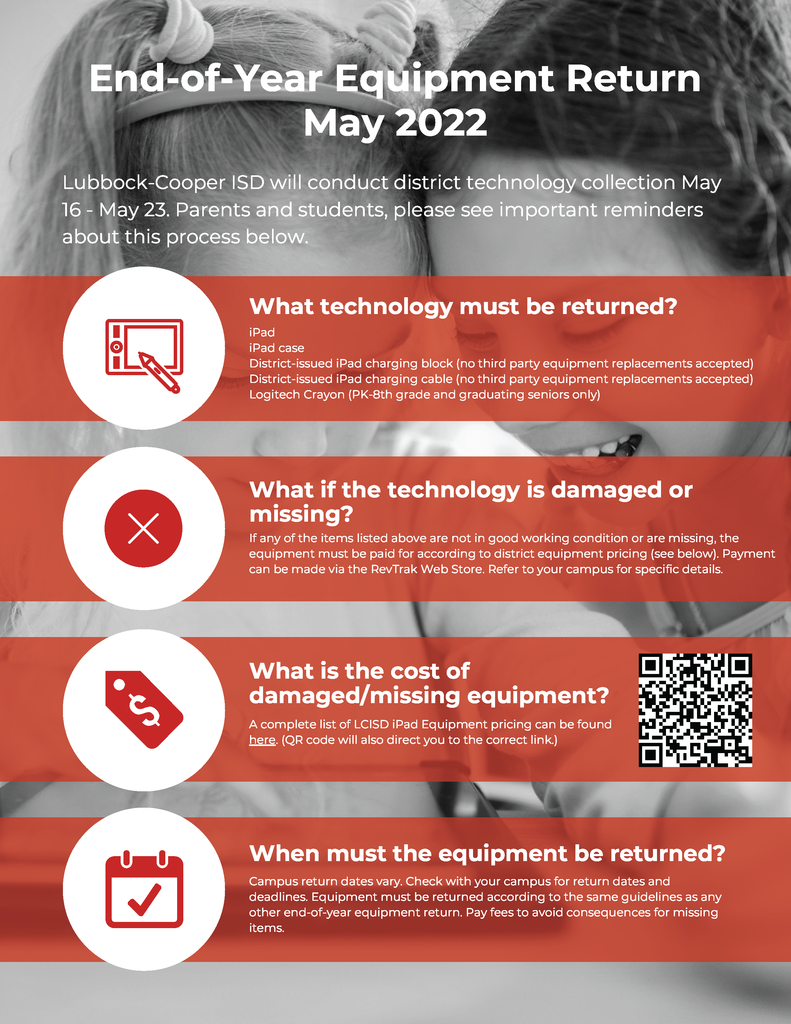 Fourth grade South Pirates are BRIGHT! Their "glowing review" was an extra fun way to remember concepts they've been learning throughout the semester!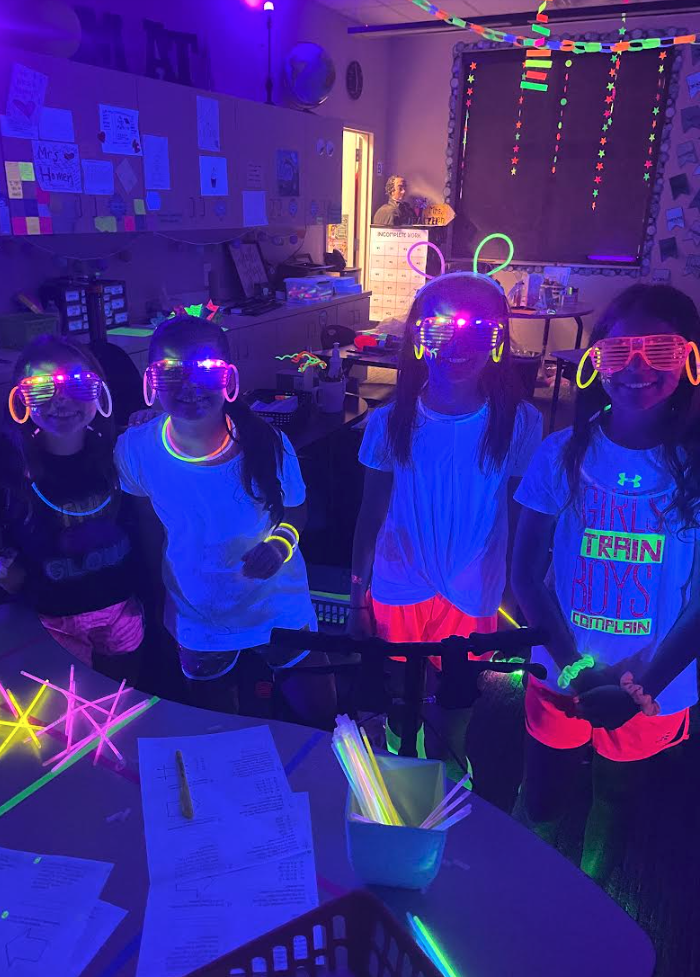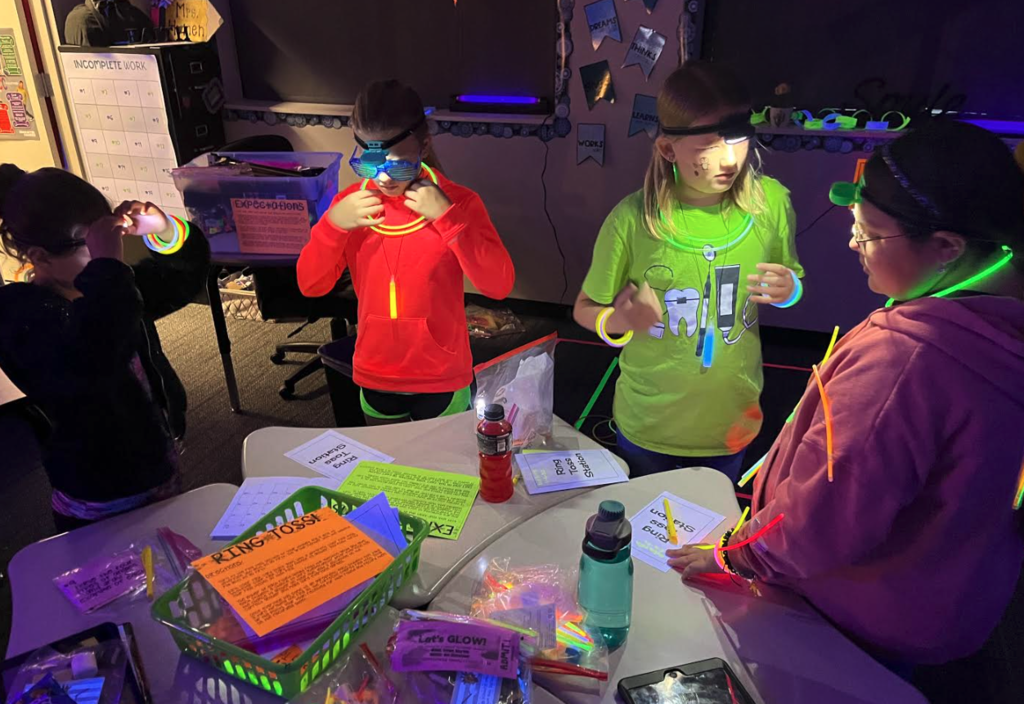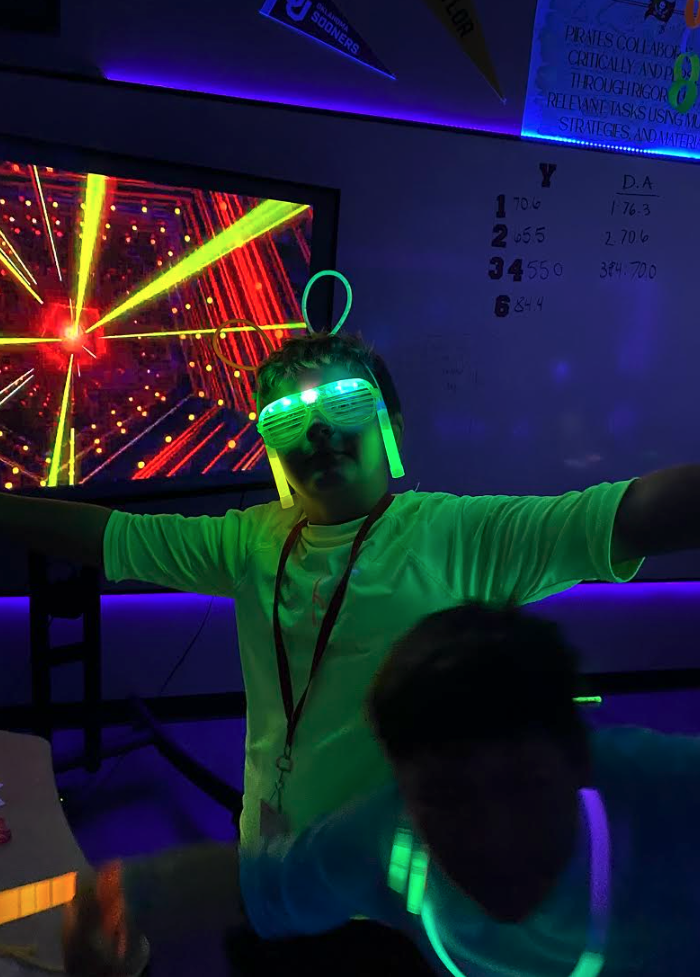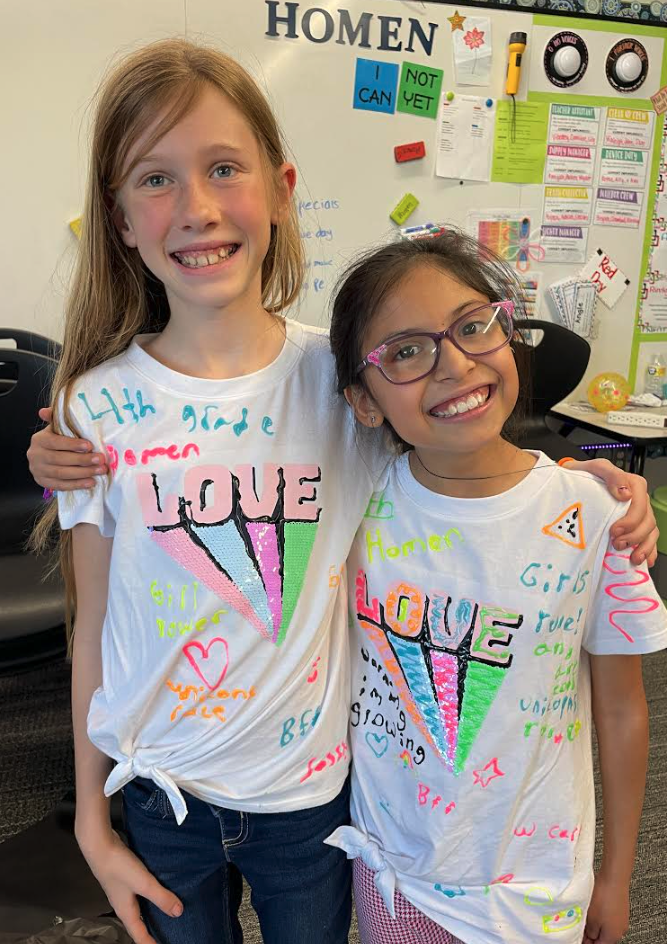 Congratulations to our April Pirates of the Month! Camry Cruz Levi Peralez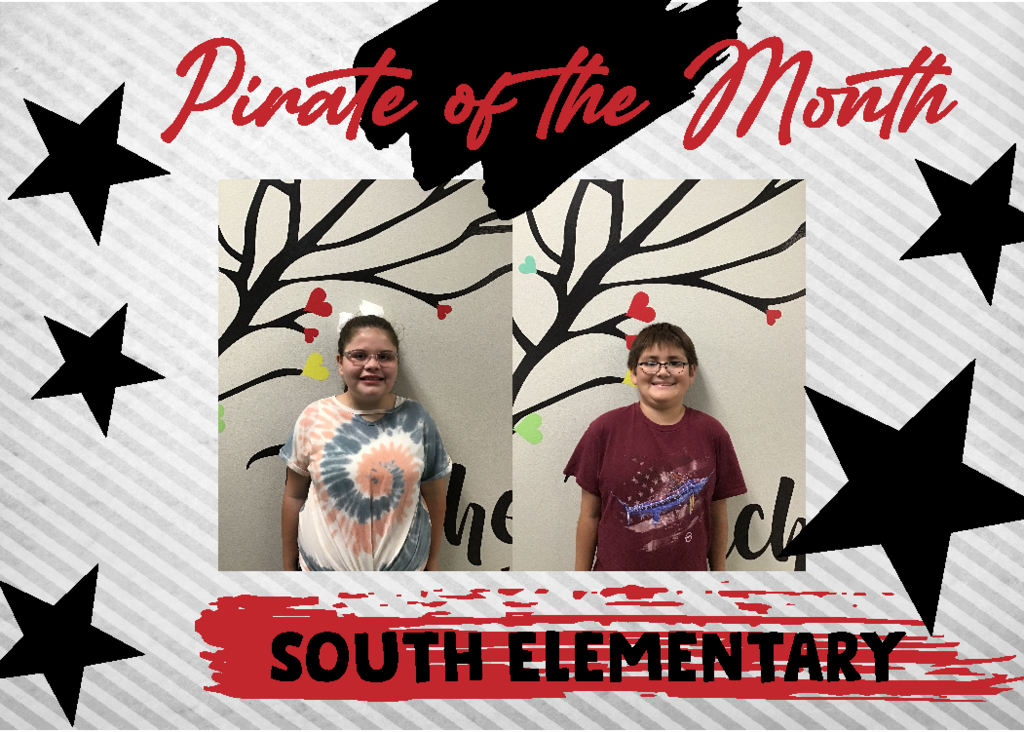 South Elementary first graders learned about plant life, growth, and the different parts of plants last week! Thanks to special guest Christina Reid, horticulture agent for the Lubbock County Texas A&M AgriLife Extension Service, for sharing her knowledge with students!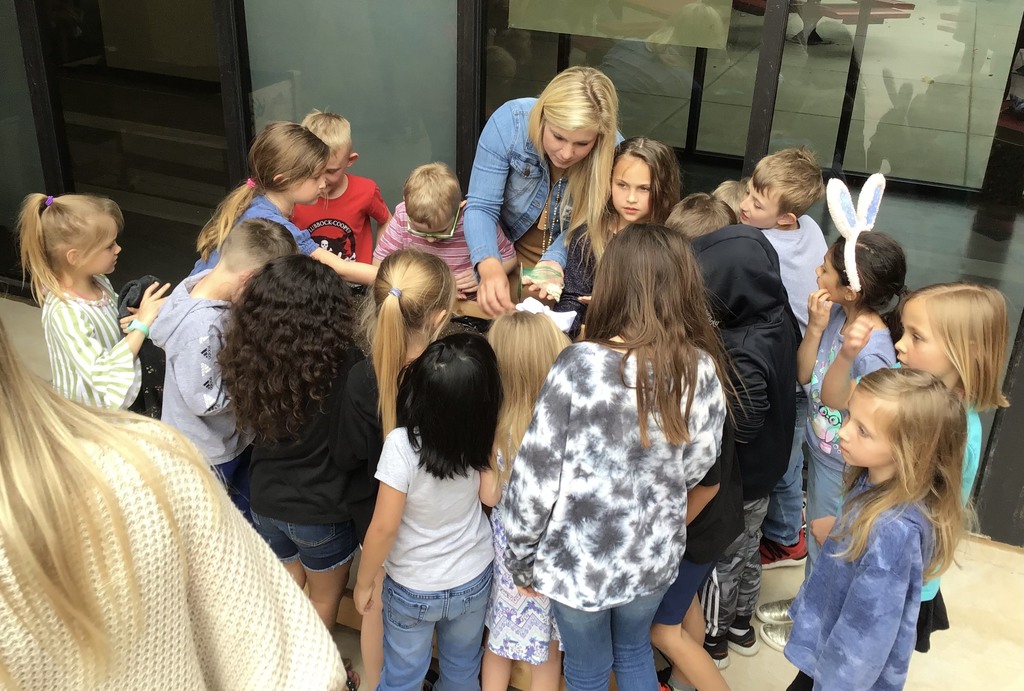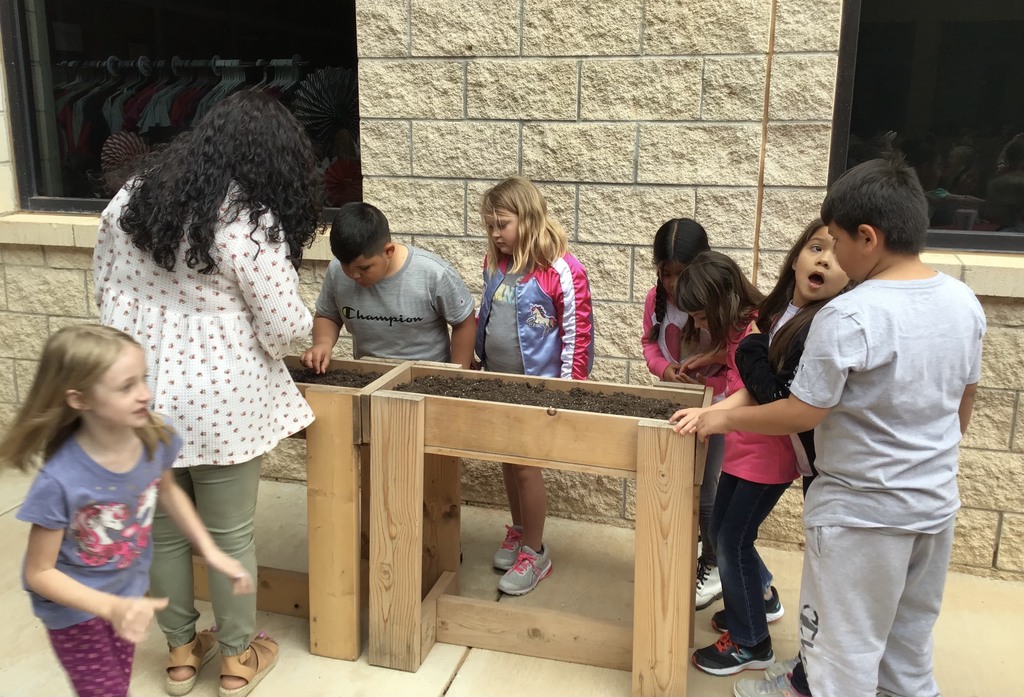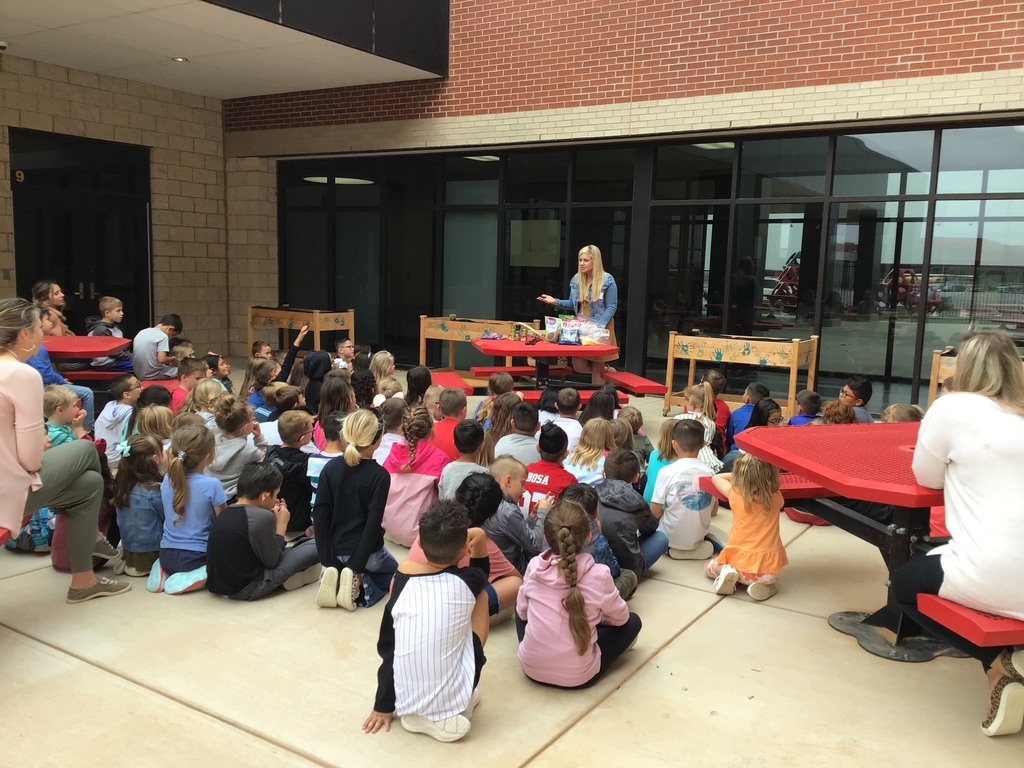 It's almost time to enroll the newest members of the LCP family! Pre-K and Kindergarten Roundup are NEXT WEEK! See below for details! Pre-K Roundup Monday, April 25 1:00-7:00 p.m. LCISD Administration Building 13807 Indiana Ave. (enter through southeast corner Door 5, not the front entrance) A child is eligible for enrollment in LCISD pre-k if he or she is at least four years old on or before September 1, 2022, lives in the Lubbock-Cooper district, and meets one or more of the eligibility requirements (see link below). If you believe your child may be eligible based on qualification for state benefits (SNAP/TANF), please bring your EDG (Eligibility Determination Group) number. Important information about Pre-K Roundup, including eligibility requirements:
https://5il.co/1541h
Kindergarten Roundup Tuesday, April 26 1:00-7:00 p.m. LCISD Administration Building 13807 Indiana Ave. (enter through southeast corner Door 5, not the front entrance) A child is eligible for enrollment in LCISD kindergarten if he or she is at least five years old on or before September 1, 2022 and lives in the Lubbock-Cooper district. Parents of children who are currently attending LCISD pre-k do not need to attend Kindergarten Roundup. Important information about Kindergarten Roundup:
https://5il.co/1541g
REMINDERS: Please bring hard copies of documents. Electronic copies of shot records and proof of residency will be accepted via email (email address will be provided at Roundup), but no faxes will be accepted at Roundup. If you are unable to attend a Roundup event, don't worry! Parents of pre-k students can enroll in-person at elementary campuses at a later date. Parents of kindergarten students can enroll online beginning May 1. Roundup is a parents-only event - students will be welcomed to their future campuses at a later date!